ATTENTION Information Publishing Business Builders: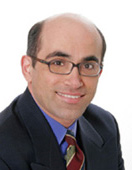 "How Would Your Life Change... If Suddenly, Your Marketing Started Working Two... Three... even Four Times Better Than It Does Now?"
Read on if you're convinced your information products have
"category killer" potential -- and I'll show you how you could quickly DOUBLE... TRIPLE... even QUADRUPLE your sales and profits, or more!
From the desk of Daniel A Levis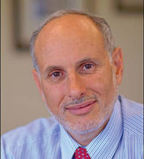 "10% Sales Conversion!"
"Daniel Levis's copy is among the best I've ever worked with for print newsletters.
His web acquisition campaigns for Real Wealth Report pulled a very strong 10% conversion on many of the sites where our banner ads were showing. And he recently packed my first webinar to over capacity..
If you want results, don't miss a chance to work with this brilliant writer!"
-- Dr. Martin D. Weiss Chairman, Weiss Research
Dear Fellow Information Marketer,
It's not getting any easier out there, is it?
Deadly serious new competitors are invading your market daily... your prospects and customers are becoming increasingly jaded and skeptical... and your advertising media costs are skyrocketing!
"Good enough" copy and "so so" marketing no longer cut it. To survive and thrive in this business, you need the most powerfully persuasive sales copy you can get.
My name is Daniel Levis. I make my living as a marketing mercenary -- crafting innovative and highly effective marketing campaigns, and writing hard hitting sales copy for some of the savviest information product marketers on Earth.
You may already know of me through my own highly

"Among The Best in the Biz!"

"Daniel Levis is one of the handful of copywriters I personally rank as "Best in the Biz," and he's also the most brilliant web marketing strategist I've ever met."

-- Clayton Makepeace
Billion Dollar Copywriter and Marketing Strategist

acclaimed information products... or through one of the several weekly web marketing columns I write... or perhaps you've read one or more of my hundreds of trade articles that have been published over the years... or attended one of the $5,000 per person marketing conferences where I speak.

Information product marketers seek me out because of my proven track record selling intangibles.

If you're looking to move ebooks... paid subscription newsletters... training courses... seminars... and other sources of specialized knowledge and advice -- hiring me almost guarantees you a flood of new customers, sales, and profits.

Will I write copy and craft new campaigns for you? Probably not.

I'm writing you today because I'm looking for
the proverbial needle in a haystack ...

You see, I've got enough copywriting clients to keep me busy. I don't need any more customers. What I'm looking for are visionaries ...

"4 to 5 Times
The Results!"

"I wanted to give you some feedback about the lead generation ad for the financial planning business. The results have been fantastic! Your suggestions have increased response by 4 - 5 times and requests just keep coming in.

This is definitely the best result from all the ads I've tested over the past 12 months."

-- Trevor Ainsworth

Carson Financial Planning

I'm on a hunt for people with extraordinary, category killing products, and a willingness to share the spoils my copy and marketing strategies bring them liberally. And something even more important -- the brains and courage to give me near total control of the creative process.

The copy I write is edgy. It may make you uncomfortable.

It will make your prospects uncomfortable (in a good way, of course) because it's written by design to get under their emotional skin... to stir up their fears and frustrations and then alleviate them with the promise of your product... and to encourage their dreams so powerfully it almost forces them to act.

And here's the best part ...

If You've Got Killer Products,
My Copy Will Make You RICH!

How do I know? Because unless I'm darn sure I can smash the living daylights out of the results you're getting from your existing marketing... DOUBLING, TRIPLING, even

"Doubled Our Sales Overnight!"

"Daniel Levis tore our existing sales copy to shreds and rewrote it from the ground up.

Immediately, our response doubled!

I really love his performance based compensation model. With the additional tweaks he just gave us we're hoping to double our response again!"

-- Gary Mizrahi
Stealth Stocks Online

QUADRUPLING your sales, or more -- I won't write your copy.

Why? The reason is simple. In exchange for the creative freedom I'm looking for, I'm willing to base the lion's share of my fees on the results I bring you, OVER AND ABOVE what you're getting now! But don't take this the wrong way ...

If you're looking for a cheap date, I'm not for you.

With this kind of arrangement, you're almost certain to pay me substantially more than you would other writers. But you shouldn't mind that one bit. Because when you do, your sales are EXPLODING!

When my fees are based on your results, both of us are in lock step, charging towards the same goal. Isn't that the kind of accountability you're looking for?

Here's what happens if you decide to fill out
the form at the bottom of this web page ...

Step 1 - Most likely, you'll get a polite email saying, "thanks but no thanks".

"His Results
Are Huge!"
"Daniel Levis is hands down the best kept secret in copywriting today ... For me the reason is DEAD SIMPLE. Why so simple?
He writes in probably the most honest, fresh, and direct approach I see in any copywriter today. AND... His results are huge! For me, he is a master wordsmith. He would be my ONLY CHOICE!
-- Alan Forrest Smith
Orangebeetle.com
Less likely -- but entirely possible -- I'll contact you to arrange a FREE 30 minute consultation, where we'll discuss your business in further detail. If the chemistry is good during that call -- if things look like they could fall into place -- here's what happens next ...
Step 2 - For a nominal fee of $1,950, you can retain me to do a preliminary critique of your marketing. I'll pour through your product(s) and existing campaigns with a fine-toothed comb, pointing out areas of weakness, and giving you my honest assessment of what needs to be done to ramp up your response.
These first two steps alone will give you loads of actionable ideas that when implemented are almost certain to make your modest investment come back to you many times over.
"Highly Recommended!!"
"If you're really looking for someone
who knows what he's doing to take
you by the hand and fix your marketing,
Daniel Levis is the guy.
He consulted with us on our recent
venture with Dr. Stephen Sinatra --
THE FAST FOOD DIET -- and wrote
some superb copy for our
website.
I'm happy to say he was easy to
work with, did everything he said
he was going to do when he said
he was going to do it, and the copy
rocks. Highly recommended!!"
-- Jim Punkre
Co Author, THE FAST FOOD DIET
If I feel your information product has the potential to do very well in the marketplace.... and my fee structure and desire for creative freedom is agreeable to you, we can proceed to ...
Step 3 - Here's where I roll up my sleeves and begin patching the gaping holes in your marketing that are holding you back -- or if necessary, reconstructing it from the ground up ...
Third, I'll engineer a Unique Selling Proposition, product presentation, and offer that captures every drop of desire latent within the hearts and minds of your best prospects ...

"Thouroughly Researched, Hard Hitting Copy That Gets Results!"
"Daniel, I'm extremely pleased with the copy you gave us recently, and thrilled with the over 3,000 new subscribers it attracted to our latest publication over the past few weeks.
Your copy is brilliant — thoroughly researched, hard hitting, and best of all, productive — what more could I ask?"
-- Brien Lundin
CEO, Gold Newsletter and The New Orleans Investment Conference
If what I've described here sounds intriguing to you, and you'd like to find out more about this exclusive opportunity, please fill out the below form now. Either myself, or someone from our offices will get back to you within 48 hours. Thanks.
Free 30-Minute
Consultation Request
*Your inquiry is strictly confidential.
Copyright 2012 Levis International Marketing
All rights reserved
92 Caplan Avenue, Barrie, ON, Canada L4N 0Z7
Phone (705) 719 7954 Fax (866) 688 8413